1
« Last post by goodfellow on February 17, 2018, 10:04:32 PM »
I screwed up a bit and I realized today that I waited much too long to install this "bear" of a lower radiator hose. I left it off on purpose when I began to reassemble this front end because it made the installation of smaller and more delicate front parts and wiring harnesses much easier. In retrospect it was a mistake because what seemed like such a simple procedure took almost two hours to accomplish.
The problem is this contraption -- a two-piece lower radiator hose connected by a sleeve.
I cut the old hose clamps with an abrasive cutter because they were totally corroded onto the hose.
I cleaned and painted the sleeve and new clamps and a new "OEM" set of hoses were on hand to do this "simple job" -- boy was I wrong!
Jaguar stuffed a great many things into that front section behind the radiator -- there is very little room.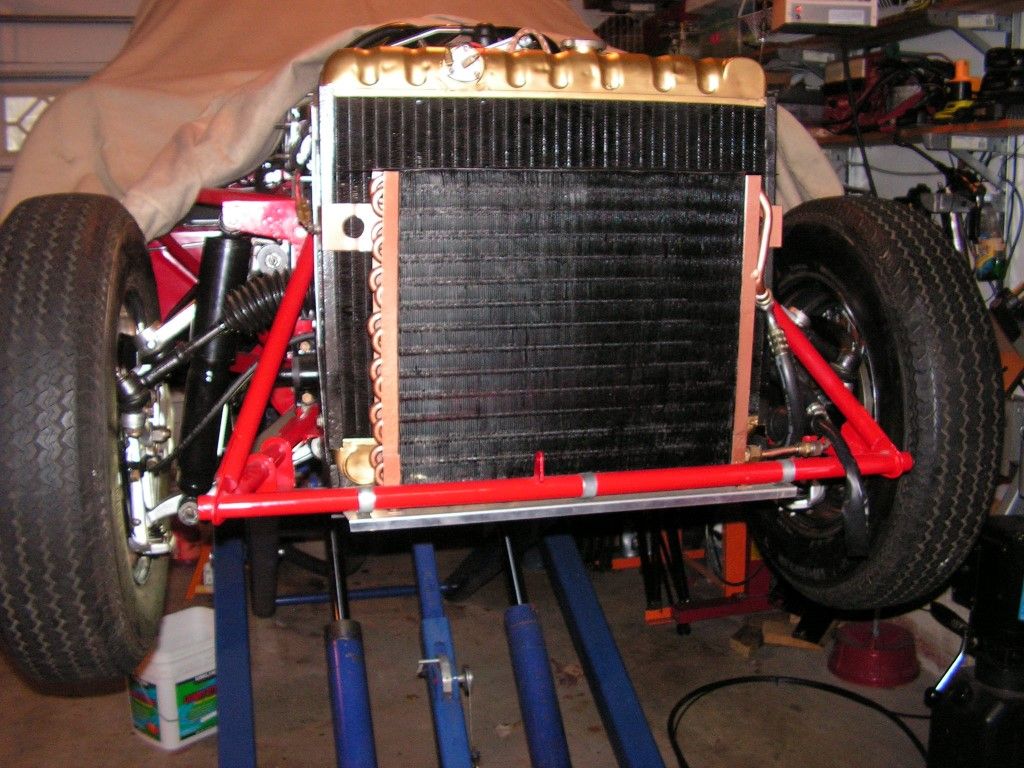 The problem occurred when I tried to attach the top section of hose to the water pump. This section of OEM hose has a wider opening on top (where it attaches to the water pump) than on the bottom (where it attaches to the top of the sleeve). No matter how much I tried, that wider top section could not be forced over the pump outlet. I tried silicone, grease, even engine oil to make that damn thing slide -- no deal.
This is supposed to be a simple install, but out of frustration I finally tried the old hose. It slid on without problem. I measured both hoses and the pump outlet tube and found out that the new "OEM" hose was about 3/16" too small. How do you stretch a thick radiator hose? I tried all kinds of ideas, until I decided to stick the end of the hose in a pot of rapidly boiling water and let it sit there for 15 minutes. Then I ran into the garage, sprayed some silicone on it and it finally slid home.
This is the kind of stuff I hate about new OEM-spec Jag parts. They are not always to spec and often inferior to the original -- and in those cases they cause a great deal of frustration.